Monday, March 17, 2008
Direct-to-Consumer DNA Testing
The ETC Group has released
a special report on Human Genomics
titled "Direct-to-Consumer DNA Testing and the Myth of Personalized Medicine: Spit Kits, SNP Chips and Human Genomics". The introduction states:
In the coming months, ETC Group will publish a series of reports on the impact and implications of human genomics. The topic of the first report in the series is the burgeoning Direct-to-Consumer (DTC) genetic testing industry, which is promising consumers a guidebook for maintaining health as well as a gene-based horoscope predicting future illness. The second report will examine large-scale human genomics projects and their relation to biopiracy. A third report will examine the corporate context – the industry players vying to control and profit from the genomics revolution.
Sunday, March 02, 2008
Doomsday Vaults and Seed Saving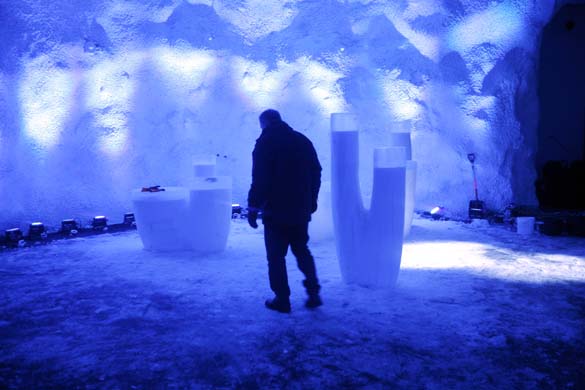 The
ETC Group has a fascinating analysis
of the Global Seed Vault that's been getting
some attention following its opening by the Norwegian government
. It's much too complicated and lengthy to summarize here, but they put the notion of seed saving and genetic vaulting in historic and political context, challenging the notion that such archiving is an adequate measure - I recommend reading it.
Archives
June 2004 July 2004 August 2004 September 2004 October 2004 November 2004 December 2004 January 2005 February 2005 March 2005 April 2005 May 2005 June 2005 July 2005 August 2005 September 2005 October 2005 November 2005 December 2005 January 2006 February 2006 March 2006 April 2006 May 2006 June 2006 July 2006 August 2006 September 2006 October 2006 November 2006 December 2006 January 2007 February 2007 March 2007 April 2007 May 2007 June 2007 July 2007 September 2007 October 2007 November 2007 December 2007 January 2008 February 2008 March 2008